Reading Time:
1
minute
Karate Schedule at Queens Soo Bahk Do:
Kids and adults in the Queens Soo Bahk Do karate program attend classes up to three times a week.  Adult Queens Soo Bahk Do students should follow the above link to check out our full yoga and pilates schedule!  Please contact us for our Little Dragons schedule (ages 4-5) and out Tai Chi program.  The following schedule is a pdf for 2017 — feel free to download!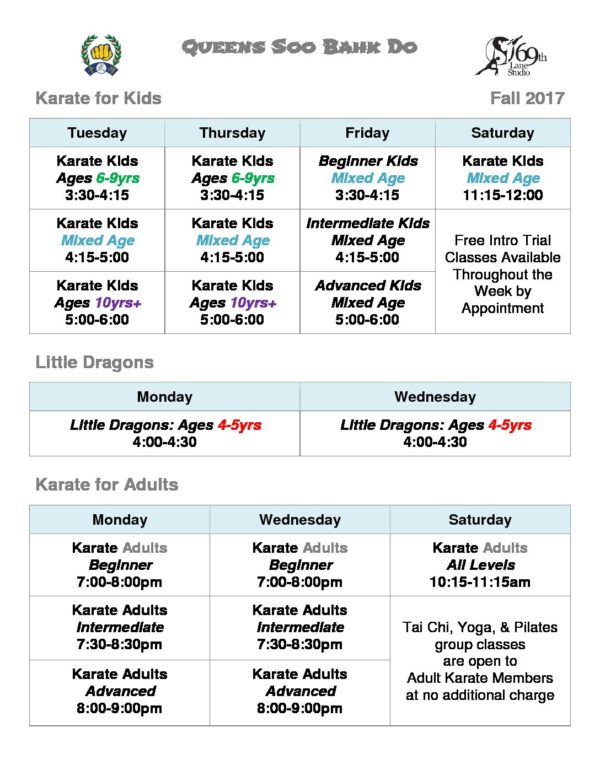 (718) 424 – 4477
info@QueensSooBahkDo.com
Stop by our location at 69th Lane Studio!
Queens Soo Bahk Do® martial arts classes emphasize traditional values, practial self-defense, and physical fitness.  Adults and children will enjoy challenging themselves in a non-contact environment.  Small classes, quality instruction, and personal connection are the hallmarks of our martial art program.
Latest posts by Queens Soo Bahk Do (see all)